LED Lighting Upgrades

Thanks to Vic Govs' VEU lighting program; older houses, offices and buildings in Melbourne can receive low cost or free lighting upgrades! We've been providing lighting solutions to Australian businesses for over 55 years. Now with subsidies provided by the Australian government, we can provide high quality led products for almost free - subject to assessment in accordance with VEU requirements. GMT Lighting is excited to be able to offer subsidised commercial lighting upgrades for Victorian businesses; with products including highbay, tubes, globes and panel lighting.
What is VEU?
Working with accredited Australian provider Green Energy Trading, the Victorian Energy Upgrades (Formerly VEET) Program is an initiative implemented by the Victorian government with the aim to reduce carbon emissions. The program helps Victorians reduce their energy bills and greenhouse gas emissions by providing access to discounted energy efficient product and services. The Victorian Government sets annual reduction targets, and in 2020, this program aims to reduce Victoria's emissions by 6.5 million tonnes.
Is My Business Eligible?

Our expert team will assess your property to determine if your business is eligible to be a part of the VEU program.

---
Why Upgrade?
You not only save on the installation and product costs - but in the long term, as LED lighting is guaranteed to reduce the cost of your power bills. With less heat, less UV, and safer designs, LED is the best choice for your business.
SAVE ON YOUR ELECTRICITY BILL
Reduce your power bills by up to 80%
REDUCE YOUR CARBON EMISSIONS
LEDs use less energy to produce superior light
TRUST HIGH QUALITY BRANDS
Phillips, Osram, Energetic & Deluxlite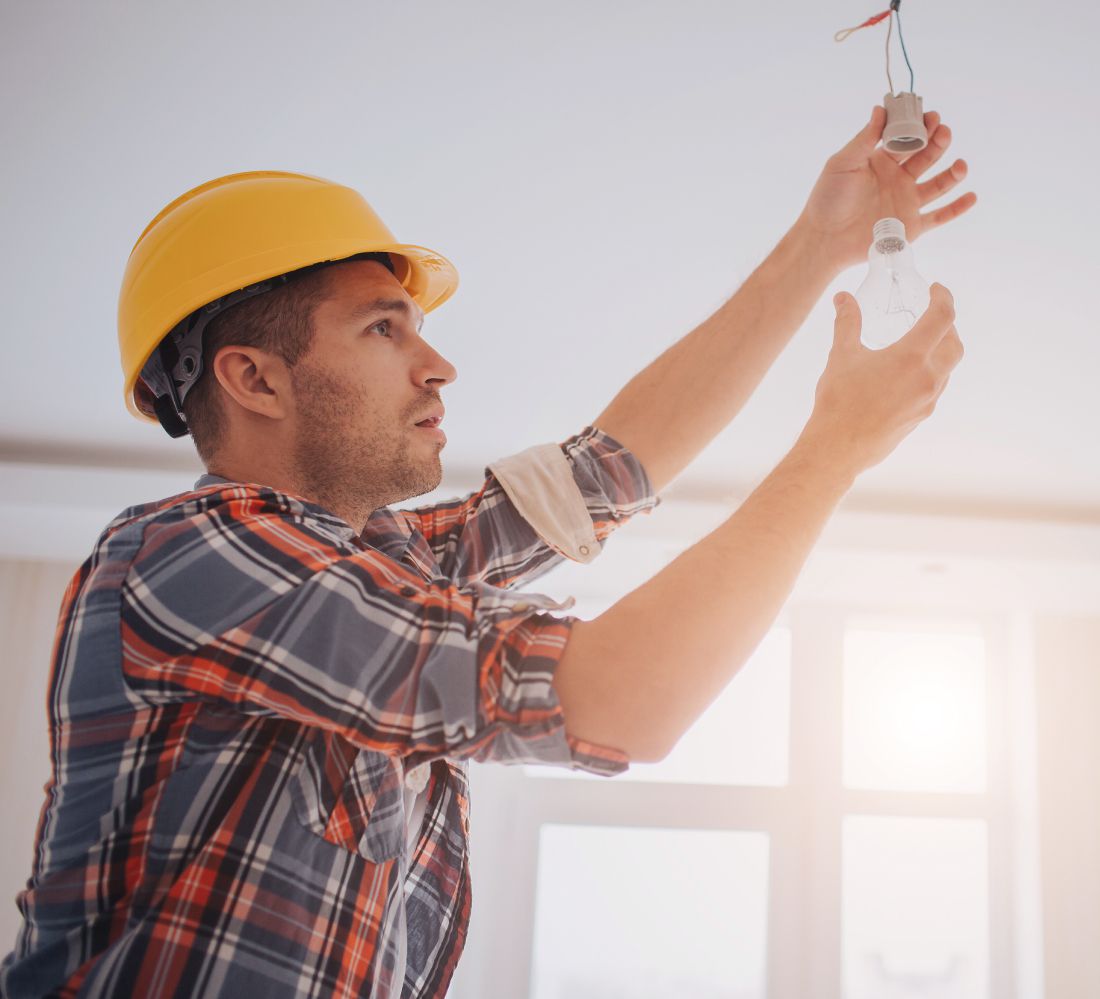 After the installation is complete, we'll make a follow-up visit to test the new lux readings and collect your feedback.

Site Assessment
Our VEU team will and arrange a time to visit your business and assess your lighting requirements. We'll take lux readings of your facility, and document your existing lights.

Plan
Following strict quality control guidelines, our expert team will draw up a lighting floor plan for your business.
Installation
One of our highly trained electricians will replace your old halogen or metal halide lights with new, energy-saving LED replacements.

Recycling
After installation, we will also take your old lights with us to be safely recycled at a Melbourne facility.
Our Products

We know how important lighting is for businesses, from warehouses to retail outlets. That's why at GMT we only choose the highest quality products for our clients that have been energy-efficiency approved by the VEU program. Through the program, we offer Philips, Osram, and Energetic products at heavily discounted prices. We guarantee you're getting the best! If you're still using traditional fluorescent lighting in your business, this opportunity is not to be missed.